Professional Concrete Patios Service in Durham, Durham County NC
Concrete Patio Services in Durham & Durham County
Durham Concrete Contractors is your premier choice for top-quality concrete patio services in Durham, Durham County. With years of experience and a commitment to excellence, we offer a comprehensive range of services to meet all your concrete patio needs.
Our team of skilled professionals takes pride in providing exceptional concrete patio installations tailored to your requirements. We utilize the latest tools and techniques in the industry to ensure precise and efficient installation, ensuring that your concrete patio is built to withstand the test of time.
Whether you are a homeowner looking to enhance your outdoor living space or a business owner needing a durable and visually appealing patio area, Durham Concrete Contractors has got you covered. We cater to domestic and commercial customers, offering our expertise to create stunning concrete patios that enhance the aesthetics and functionality of any property.
No job is too big or too small for us. Whether you need a small patio for your backyard or a large-scale patio for a commercial compound, we have the expertise and resources to handle projects of all sizes. Our team of concrete patio experts will work closely with you, ensuring your insight is brought to life while sticking to your budget and timeline.
At Durham Concrete Contractors, we understand the importance of a seamless and hassle-free experience. That's why we have a dedicated team of professionals who will guide you through every step of the process, from initial consultation to the final installation. We prioritize customer satisfaction and are committed to delivering outstanding results that exceed your expectations.
If you are looking for reliable and professional concrete patio services in Durham, Durham County, look no further than Durham Concrete Contractors. Call us today to discuss your project, or fill out our convenient inquiry form to request a quote. Transform your outdoor space with a stunning concrete patio today!
The Different Types of Concrete Patios
Discover a range of unique and stylish options for your concrete patio. From stamped and stenciled to salt finish, explore the possibilities and find your perfect match.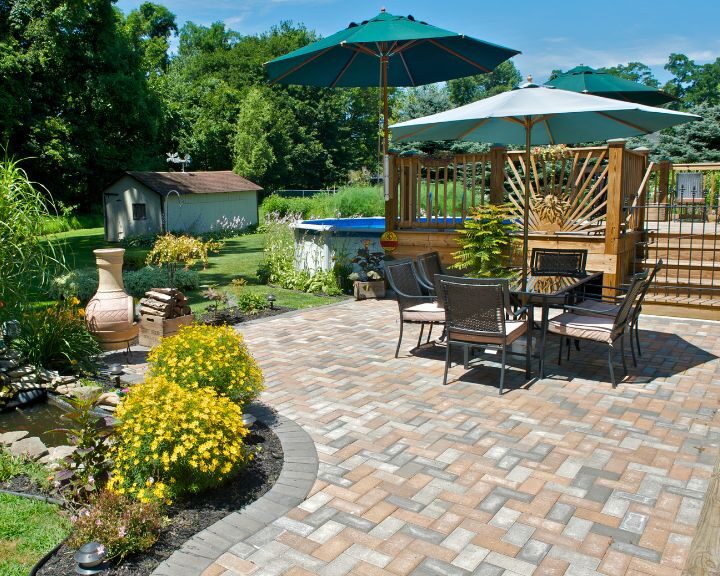 What are the benefits of concrete patios?
Concrete patios offer durability, low maintenance, increase property value, are easy to repair, and are affordable. In addition, they can withstand harsh weather conditions, require minimal upkeep, and come in various colors and patterns.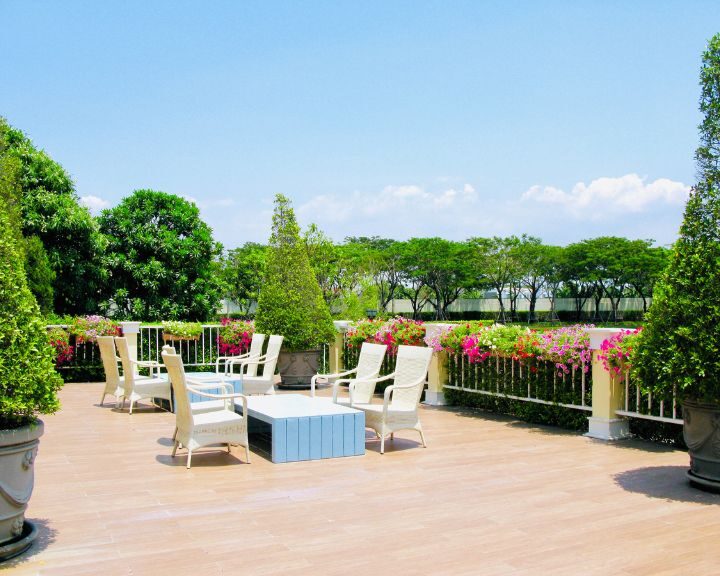 Frequently Asked Questions
Professional Concrete Patios Near Me
Durham Concrete Contractors offers professional concrete patio services to homeowners and businesses in the Durham area. Our team of skilled professionals is committed to delivering exceptional results that meet each customer's unique needs and preferences. Our concrete patios are durable, long-lasting, and designed to enhance the outdoor living spaces of our clients.
We offer various concrete patio services, including installation, repair, and maintenance. Our experts work with different types of concrete finishes, patterns, and colors to create beautiful and functional patios that match the style and architecture of your property.
Areas served by Durham Concrete Contractors include:
Apex

Cary

Clayton

Durham

Fuquay-Varina

Garner

Holly Springs

Knightdale

Morrisville

Raleigh

Siler City

Wake Forest
If you are looking for a reliable and professional concrete patio service provider near you, look no further than Durham Concrete Contractors. Contact us today to schedule a consultation, or fill out our website's inquiry form for a free quote. Our team is ready to turn your patio dreams into a reality!