Concrete Sidewalks Durham
Professional Concrete Sidewalk Services in Durham, Durham County NC
Concrete Sidewalk Services in Durham & Durham County
Durham Concrete Contractors is a leading provider of concrete sidewalk services in Durham, Durham County. We specialize in the installation of concrete sidewalks for both residential and commercial customers. Our expert team has extensive experience installing concrete sidewalks of all sizes, from small residential paths to large commercial walkways.
We use the latest tools and techniques to ensure the concrete sidewalk is installed to the customer's specifications and needs. In addition, our experts are trained in using advanced technology to ensure that the job is completed to the highest standard. 
At Durham Concrete Contractors, we understand that every customer's needs differ. We offer various concrete sidewalk services tailored to meet customers' unique requirements. As a result, we are equipped to handle both large and small projects, and we approach every job with the same level of professionalism and dedication. 
Our concrete sidewalk experts are always on hand to ensure the process runs smoothly. We work closely with our customers to ensure the job is completed on time and within budget. We take pride in our work and ensure every customer is satisfied with the finished product. 
If you are looking for a reliable and experienced concrete sidewalk service provider in Durham, Durham County, look no further than Durham Concrete Contractors. Call us today or fill out our inquiry form to discuss your project with our team of experts. We will happily provide you with a free quote and answer any questions.
Where Can You Install a Concrete Sidewalk?
Concrete sidewalks can be installed in various locations, such as residential neighborhoods, commercial areas, parks, and public spaces. Look below at just some of the applications in which a concrete sidewalk may be suitable.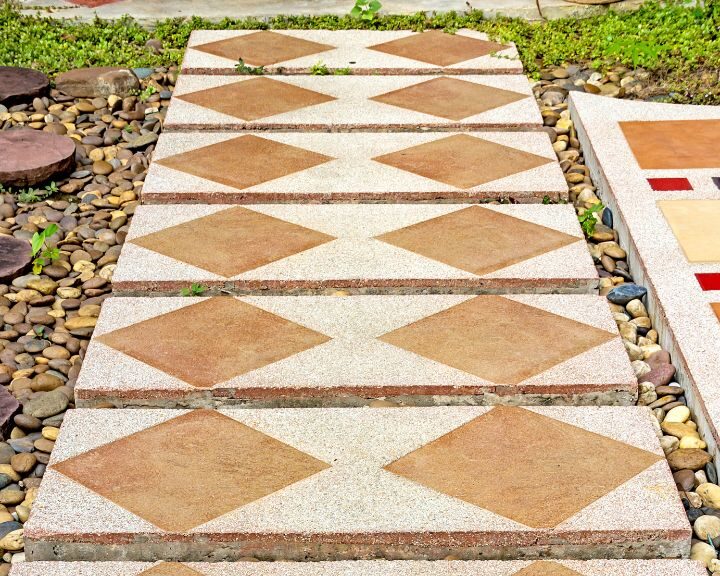 What are the benefits of concrete sidewalks?
Concrete sidewalks offer numerous benefits, including durability, low maintenance, slip resistance, easy repair, and affordability. Learn more about each benefit and enhance your property's curb appeal with a concrete sidewalk.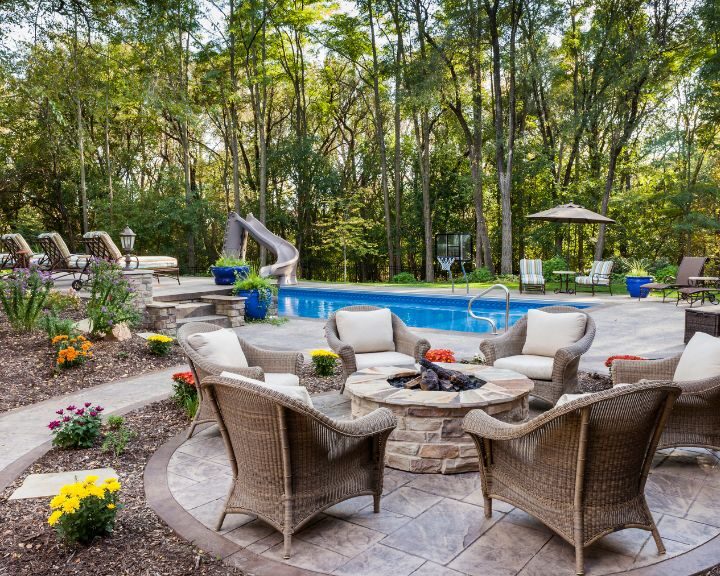 Frequently Asked Questions
Professional Concrete Sidewalks Near Me
Durham Concrete Contractors is a trusted provider of professional concrete sidewalks in the Durham area. Our skilled team of contractors has years of experience in delivering high-quality concrete services that meet the unique needs of our clients. We understand the importance of a well-designed and adequately installed concrete sidewalk in enhancing your property's curb appeal while providing a safe and accessible walkway for your guests and customers.
Our concrete sidewalk services are available in a wide range of areas, including:
Apex

Cary

Clayton

Durham

Fuquay-Varina

Garner

Holly Springs

Knightdale

Morrisville

Raleigh

Siler City

Wake Forest
No matter the size or scope of your project, we are committed to delivering exceptional results that exceed your expectations. We use only the best materials and equipment to ensure the longevity and durability of your concrete sidewalk.
If you're looking for professional concrete sidewalks near you, look at Durham Concrete Contractors. Contact us today to schedule a consultation and learn more about how we can transform your property with our top-quality concrete services. So call us today or fill out our online inquiry form to get started.