Professional Stamped Concrete Services in Durham, Durham County NC
Stamped Concrete Services in Durham & Durham County
At Durham Concrete Contractors, we specialize in providing high-quality stamped concrete services to customers in Durham and Durham County. Our stamped concrete services are designed to enhance the appearance and functionality of your property, and we take great pride in our ability to provide exceptional results to all our clients.
With years of experience in the industry, our team of experts has the knowledge and expertise to handle any stamped concrete project, big or small. We use the latest tools and techniques to ensure that your stamped concrete is installed to your exact needs and specifications, and we guarantee that the final result will exceed your expectations.
Whether you're a homeowner or a business owner, we can install concrete pavers for your property. We also offer stamped concrete services for various projects, including patios, walkways, and driveways. No matter your needs, we have the skills and expertise to get the job done right.
At Durham Concrete Contractors, we understand that every project is unique. We work closely with our clients to meet their specific needs and preferences. In addition, we have a team of stamped concrete experts to guide you through the process and ensure that everything runs as smoothly as possible.
So, if you're looking for high-quality stamped concrete services in Durham and Durham County, look only as far as Durham Concrete Contractors. Call us today at our phone number or fill out our inquiry form to learn more about our services and schedule a consultation with our team. 
Where Can Stamped Concrete Be Used?
Stamped concrete can be used in various settings, including driveways, patios, walkways, pool decks, porches, and commercial floors. Explore each option in more detail to see how stamped concrete can enhance the look and functionality of your space.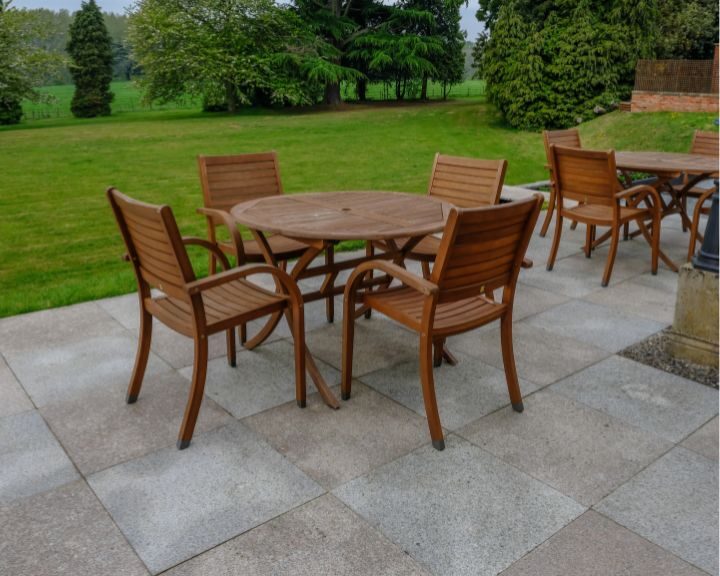 What are the benefits of stamped concrete?
Stamped concrete offers several benefits, including durability, low maintenance, increased property value, ease of repair, and affordability. Let's explore these benefits in more detail to help you decide if stamped concrete is the right choice for your property.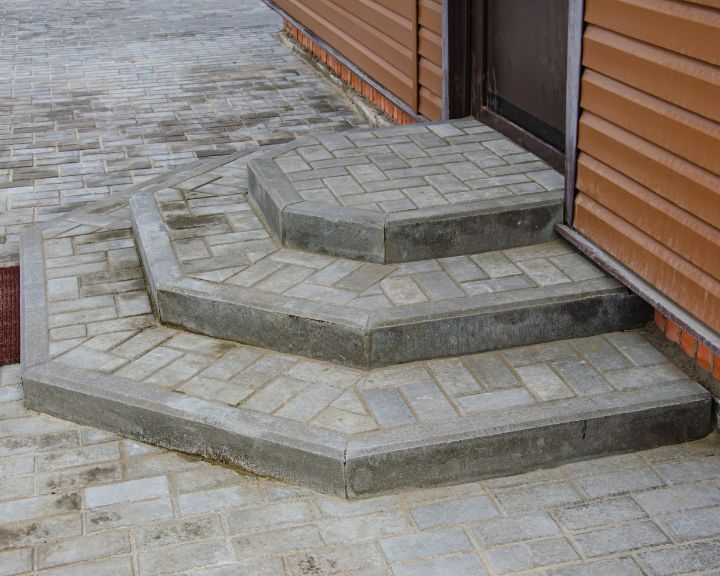 Frequently Asked Questions
Professional Stamped Concrete Installation Near Me
At Durham Concrete Contractors, we provide professional stamped concrete installation services for customers in Durham and across North Carolina. Our team has years of experience and the necessary skills to deliver high-quality results that exceed your expectations. We take pride in our work and strive to ensure every customer is satisfied with the finished product.
Areas We Serve:
Apex

Cary

Clayton

Durham

Fuquay-Varina

Garner

Holly Springs

Knightdale

Morrisville

Raleigh

Siler City

Wake Forest
Whether you need a new driveway, patio, pool deck, walkway, porch, or commercial floor, we have you covered. Our team is committed to providing exceptional customer service and ensuring your stamped concrete project is completed on time and within budget.
Contact us today to discuss your stamped concrete needs and to receive a free quote. Call us directly at our phone number or fill out the inquiry form on our website. We look forward to working with you!