Professional Concrete Paver Services in Durham, Durham County NC
Concrete Paver Services in Durham & Durham County
Durham Concrete Contractors brings professional concrete paver services to Durham, Durham County. With a strong reputation for excellence and an unwavering commitment to customer satisfaction, we are the go-to choice for all your concrete paver needs.
Our team of skilled professionals has extensive experience installing concrete pavers, making us the trusted experts in the field. We stay up-to-date with the latest tools and techniques to ensure that every concrete paver installation meets our customers' unique needs and specifications. Whether it's a driveway, patio, walkway, or any other outdoor space, we have the expertise to transform it with beautiful and durable concrete pavers.
At Durham Concrete Contractors, we cater to both domestic and commercial customers. No matter the scale of the project, we are equipped to handle it. From small residential installations to large commercial developments, we approach each job with the same level of professionalism and attention to detail. Our team takes pride in delivering exceptional results, regardless of the project size.
With our comprehensive range of concrete paver options, we can accommodate various design preferences and requirements. From classic patterns to custom designs, we have the versatility to create stunning and functional outdoor spaces. In addition, our concrete paver experts are always available to guide you through the selection process, ensuring you find the perfect match for your project.
To make your experience hassle-free, we prioritize effective communication and project management. Our dedicated team will work closely with you from start to finish, ensuring the installation process runs smoothly and efficiently.
Ready to enhance your outdoor living space with high-quality concrete pavers? Call us today or fill out our convenient inquiry form. We look forward to bringing your vision to life with our exceptional concrete paver services in Durham, Durham County.
The Different Types of Concrete Pavers
Concrete pavers come in various styles, from sleek modern to rustic and traditional. Browse our collection to explore each type of concrete paver in more detail.
Brick concrete pavers are popular with many homeowners due to their durability, low maintenance, and aesthetic appeal. These pavers are made from a combination of cement, sand, and water and come in various sizes, shapes, and colors to suit any design preference.
Unlike traditional brick, brick concrete pavers resist cracking, chipping, and fading, making them ideal for high-traffic areas like driveways, patios, and walkways. Installing brick concrete pavers can also increase the value of your property and add curb appeal. They are an excellent alternative to other paving options like asphalt, gravel, and natural stone.
Flagstone concrete pavers are popular for outdoor spaces because of their durability, versatility, and natural-looking aesthetic. These pavers are made by pouring concrete into molds that mimic the shape and texture of natural flagstone. They offer several benefits, such as being slip-resistant, low-maintenance, and highly durable, making them an excellent option for high-traffic areas.
Compared to natural flagstones, they are more affordable, easier to install, and come in various colors and finishes, making them a popular choice for homeowners and businesses alike. In addition, you can use flagstone concrete pavers for patios, walkways, pool decks, and other outdoor areas that require a stable and long-lasting surface.
Cobblestone concrete pavers are a type of interlocking paving stone that mimics the rustic appearance of old-world cobblestone streets. These pavers are made from a blend of cement, water, and aggregates and are molded into various shapes and sizes to create multiple design options.
One of the primary benefits of installing cobblestone concrete pavers is their durability and low maintenance requirements. They can withstand heavy traffic and are resistant to weathering, making them a suitable option for high-traffic areas such as driveways, walkways, and patios. Cobblestone concrete pavers also offer aesthetic appeal and can add character and charm to any outdoor space. They are ideal for homeowners looking to enhance their curb appeal and create a timeless look that can withstand the test of time.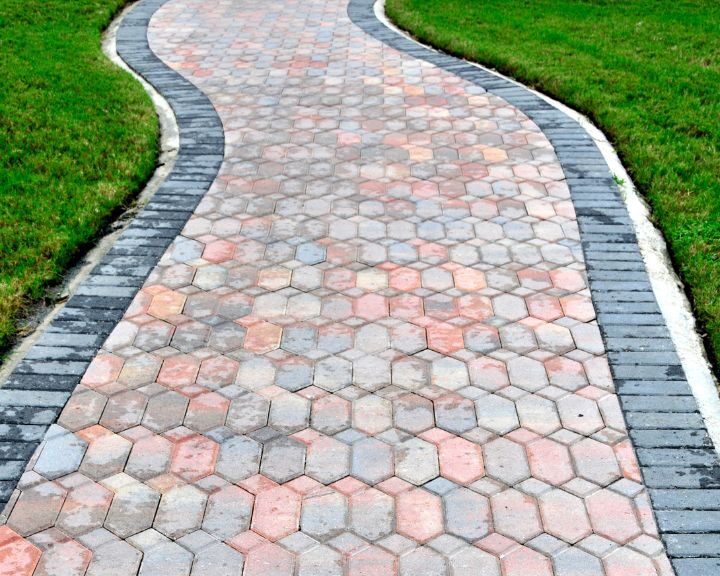 What are the benefits of concrete pavers?
Enhance your property with concrete pavers: Durability, low maintenance, increased property value, easy to repair, and affordable, making them a smart choice for your driveway. Discover the benefits now!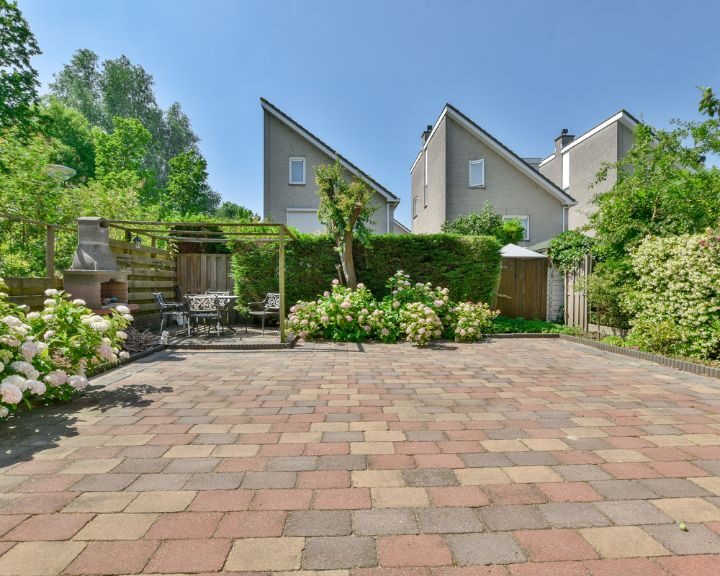 Frequently Asked Questions
Professional Concrete Pavers Near Me
Durham Concrete Contractors offers professional concrete pavers services to transform your outdoor space into a beautiful and functional area. Our experienced team of pavers installers uses top-quality materials and modern techniques to create a durable and long-lasting surface that will enhance the value of your property.
Our concrete pavers service covers a wide range of areas in Durham and its surroundings, including:
Apex

Cary

Clayton

Durham

Fuquay-Varina

Garner

Holly Springs

Knightdale

Morrisville

Raleigh

Siler City

Wake Forest
No matter where you are in these areas, we can provide expert concrete pavers installation services that meet your specific needs and preferences.
If you are looking for a reliable and experienced concrete pavers installer near you, look no further than Durham Concrete Contractors. Contact us today to schedule a consultation with our team and get started on your project. Please fill out the inquiry form on our website, or call us today to get in touch.